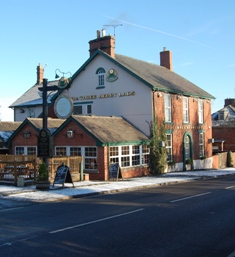 Greetings, we hope our february newsletter finds you well.
2013 is proving to be quite positive for buyers and sellers.
We advertise pubs, reastaurants and hotels for sale or lease re-assignments all over the UK. Our huge selling point is that we do not charge a commission fee on the sale of the business.
Recently, this saved one couple £8,000 which would have been the agent's fee!! That's effectively £8,000 to place an advert on an agents web site. We charge £250 and in January 2013 we attracted just over 53,000 visits to our web site. We believe we are the future for advertising pub, restaurant and hotel sales or lease re-assignments in the UK - and soon Europe.
We also work with the breweries, so if you're looking for a specific type of business, get in touch and we'll help you search.
This excellent business in Derbyshire has just been added.



Advertise your business/view adverts.



Excellent Value staff training courses.
For new subscribers and to up date our regulars, we also deliver the cheapest training courses in the UK:
The main courses we are concentrate on are:
The CIEH Level 2 Food Hygiene (1 day course) - £35 per person.
The CIEH Level 3 Food hygiene (3 day course) - £195 per person.

The CIEH Emergency First aid at work course (1 day course) - £65 per person.
The CIEH First Aid at work course (3 day course) - £195 per person.
Our course Director (Adrian Close), who delivers all of our first aid courses, has had plenty of first aid experience. He has worked as a lifeguard, sports instructor, outdoor pursuits instructor, white water raft guide, mountain leader, PADDI rescue diver, dive medic and Red Cross instructor. Through his training and experiences he also saved the life of a 14 year old boy using CPR and has attended many incidents.
We mainly go into businesses and teach groups of staff rather than provide "Open Courses" however we only need 6 on the First aid courses, for example.
---
Contact one of the team if you would like any further information..




Many Thanks - PS UK.